CONTENIDO PATROCINADO
LINK BUILDING AGENCY
We are the leading Link Building agency in Latin America.
CONTACT US
Martín Miño
+5491154115015
SANTIAGO SIKSNYS
+5491157179151
MARCELO PAGANETTI
+5491158842798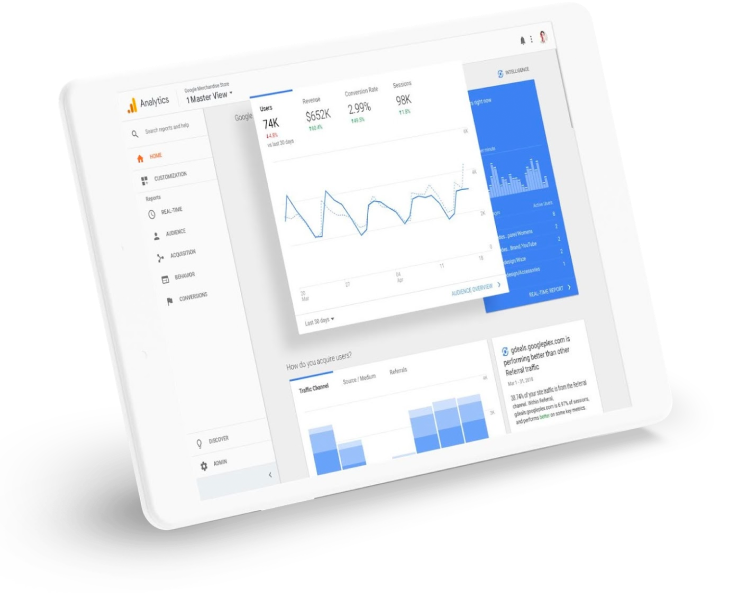 Do I need link building for improving my website's ranking (SEO)?
Link building is one of the most effective and advanced SEO ranking strategies. The most important part of an internet ranking plan is generating quality links on pages pointed to your website.
Users' behavior, including clicks, are essential to search engines in order to rank a web page, apart from link building and SEO on page.
If your goal is to rank in the top 3, quality links pointing to your web page are the signal that Google will take into account to give it relevance and interest to rank it as high as possible.
The success of a website is greatly achieved by its SEO link building strategy. This is achieved after a few weeks or months, and it is not an immediate result at all.
However, these results can be guaranteed in a period of time and following a few steps and conditions. Which steps and conditions? Original content that adds value to site, with an appropiate structure and the correct placement of links.
CONTACT US
Is our service for you?
Companies
Service for SEO and Marketing departments
Service for SEO and Marketing departments
Development of large campaigns

Methodology adapted to your company

Specific searches

Budget management and strategy building

Management and administrative contact with the sites

Quality links and original content
Agencies
We provide Link Building agencies with solutions so they don't have to worry about managing the relationship with webmasters.
We complement the agency services so you don't have to worry about the management and field work.
Price per article based on metrics

Methodology adapted to each client

Specific searches

Budget management and strategy building

Management and administrative contact with the sites

Presence in the region
SEO Professionals
If you are a professional in our sector, our team will provide you with the best ressources so you can offer efficient and profitable services
If you are a professional in our sector, we will accompany you so that you can provide the service correctly and profitably.
We collaborate with your team

We offer wholesale prices for reselling

We guide your investment for optimal results

We assist you during the link building strategy planning
If you own a site...
And you want to monetize it with sponsored content, send us an email so that you can be part of our database
A word from our colleagues and clients about us:
"Professional and very efficient service. In the years that we have been working together, they have helped me to promote the ranking of multiple projects throughout LATAM, with high quality strategies, perfect writing and quality links."
"I always trust their services for Linkbuilding campaigns of any scale. From small projects to regional level, the service has been way above expectations. They are my first choice."
"Working with Contenido Patrocinado has been a great experience. The level of service and the quality of the work is excellent. Their web site inventory and their content writing skills are exceptional."
"I have been working with Sponsored Content for over 4 years: they meet the specified deadlines and both the linking services and content are of great quality. I highlight the versatility of their campaigns and consulting, this makes me keep them in mind for large, medium and small projects. As a plus: besides taking care of the linkbuilding strategy and content they also give feedback on the status code of the landings, something that seems obvious but not all agencies do it. "
"Excellent link building service, they know what they are doing, meet deadlines and care about getting things right. Excellent throughout, from the extensive database of sites and excellent copywriting to the keyword tracking. 100% recommendable."
How to generate a good link building strategy?
As we stated above, the correct placement of links, naturally and in harmony with the content , is the main key to carry out a good SEO linkbuilding strategy.
The so-called "artificial" links are not recommended due to their low efficiency when positioning a web page. What's more, doing it without any control is one of the most common Google penalties.
What steps to follow to carry out a link strategy building?
Build links on relevant sites
We have more than 4000 sites around the world , especially from Latin America, Europe and the United States. Portals news, online newspapers, blogs and sites from different themes make up our extensive database to which you can freely access with a username and a password. In every partnered site, sponsored content can be published.
Thanks to this, we can acquire prestigious links that will increase website's reputation and improve its ranking in Search Engine Results Page (SERP). Most of them are open to different themes, such as link building for gambling.
Custom strategies
Prior to developing the strategy, we work on keywords research and landings analysis with tools such as Ahrefs and Antranks , SmallSeoTools, among others.
This analysis allows to acquire greater safety and effectiveness in the choice of anchors to work and in the management of the strategy in general.
For achieving quality results, it is necessary to listen and analyze the need of each client before "selling an SEO strategy".
Link management
Our teams are constantly updating our website's lists and publishing articles on time. Over the years we have managed to obtain a special relationship with our partnered site owners, strengthened by daily feedback and working together. Link building campaigns in Mexico, link building in Colombia or link building strategies in Argentina and the rest of Latin America are the result of this successful relationship.
Quality content and anti-plagiarism tools
Our team of writers and journalists are in charge of writing quality content that will add value to the link and, consequently, greater relevance when it comes ranking the linked landing.
We also use tools that rule out any type of plagiarism or content duplication of contenti already published on the internet.
Link tracking
During the campaign and after its closure, we monitor and analyze the results during its process.
Our tools allow us to visualize keywords ranking and landings in search engines. Being able to appreciate if they increase or decrease positions helps us make decisions and implement the necessary changes to improve the performance of the strategy
Summary of our services
---
Collaboration in SEO teams
We fit in with your team
Attention to Agencies
Specific service for link building agencies in Europe and the Region
Assistance to seo professionals
Growth and resale consulting
Advice

We advise you based on your budget and ROI expectation

Campaign

Creation of strategies.

CopyWriting

Writing specialized content

Budget management

We manage single or systematic budgets

Search for sources

For campaigns with specific or complex themes
Catalogue

The largest database in Latin America

Wholesale prices

The best market price

Multi-language / Multi-Country Campaigns

We have native copywriters for Spanish, Portuguese and English

More languages

Italian, German, French, Dutch, Norwegian and Swedish

Big campaigns

Large campaigns supported
Si todavía tiene dudas, póngase en contacto con nosotros y reciba un presupuesto personalizado sin compromiso.
Martín Miño
+5491154115015
SANTIAGO SIKSNYS
+5491157179151
MARCELO PAGANETTI
+5491158842798